Aditi Dhruv Yoga, NYC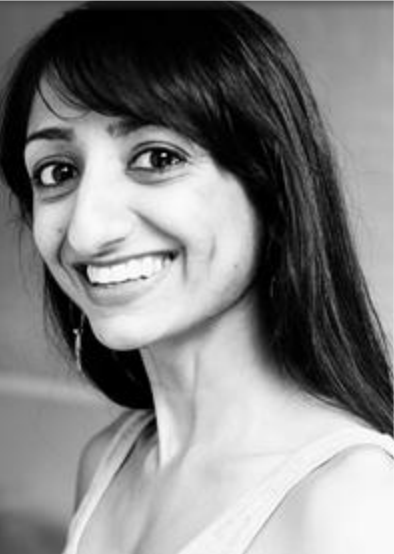 Aditi first came to yoga through her study of classical Indian dance forms. She has been practicing for nearly 30 years, and teaching for close to 20 years. Her light-hearted yoga classes are informed by her extensive and ongoing dance training and practice in the Vinyasa and Iyengar traditions. Aditi teaches a wide range of classes including Chair Yoga and Adaptive Yoga (for neurological conditions). Her classes are known for precision, expert individual attention and a focus on teaching a series of poses while integrating the physical, subtle, and energetic bodies, through alignment and breath-focused movement. She is Yoga Alliance certified and completed her yoga teacher training with Alison West/Yoga Union in New York City. She has also completed Prenatal and Therapeutics training at Integral Yoga Institute in New York City. Aditi continues her studies with respected New York-based teachers including Alison West (yoga), Irene Dowd (dance anatomy) and Deborah Wolk (scoliosis and backcare), as well as teachers in Mumbai and Bangalore, India.
As a contemporary and Indian classical dancer working in New York for over 25 years, Aditi has been described by the New York Times as a "...keenly focused..." dancer. She received Bharathanatyam training in Houston, Texas and in Chennai, India. She studied Odissi at the acclaimed Nrityagram village in India and continues studying with Bijayini Satpathy. In New York, Aditi studies with various teachers including Ron K. Brown, Laurie DeVito, Anabella Lenzu and has worked with New York-based companies such as Parijata Dance Company, Jody Oberfelder Dance Projects, Thresh Dance Performing Arts Collaborative, Janaki Patrik/Kathak Ensemble and Trainor Dance, performing internationally and at US-based venues such as Jacob's Pillow, Danspace at St. Mark's Church, Henry Street Settlement, Symphony Space and Riverside Church.
Combining her two in-depth backgrounds of dance and yoga, Aditi is often called upon as a senior dancer and mentor to dancers and dance companies, known for her precision and skilled eye to detail as well all the overall arc of a piece. As a teacher, she is known for her attentive and focused method of teaching to a wide range of students (from Pre-K children to senior citizens) in a wide range of settings (schools, workshops, individual and small groups).
In addition, Aditi holds an M.A. in Ethics & Society from Fordham University, writing her thesis on the political and moral ethics of the moving body.
As a practitioner, dancer, teacher and scholar, she aims to integrate the skills of comprehensive, meticulous study of kinesiology combined with rigorous dance training and academic integrity that culminates in a comprehensive and nuanced execution of movement and performance.
Aditi is available to have yoga sessions in your home, office and online. Please contact her for schedule and rates.
---
Contact Aditi at yoga@aditidhruv.com